Promoting Best Practice in Forensic Radiography
The International Association of Forensic Radiographers
Welcome to the world of forensic radiography!
The International Association of Forensic Radiographers aims to promote best practice in forensic radiography through education and training, research, communication and coordination of forensic radiography.
IAFR offers Continuing Professional Development (CPD) in Forensic Radiography. IAFR and its branches provide webinars regularly.
IAFR organises professional training for Forensic Radiographers. We are currently building an e-learning platform, to allow location independent training.
IAFR promotes research of Forensic Radiography. We work together with the International Society of Forensic Radiology and Imaging (ISFRI) to publish the Forensic Imaging Journal.
Forensic Radiography is the field of imaging, which provides medico-legal evidence in the means of radiography, cross-sectional imaging, surface scanning, photogrammetry and other modalities.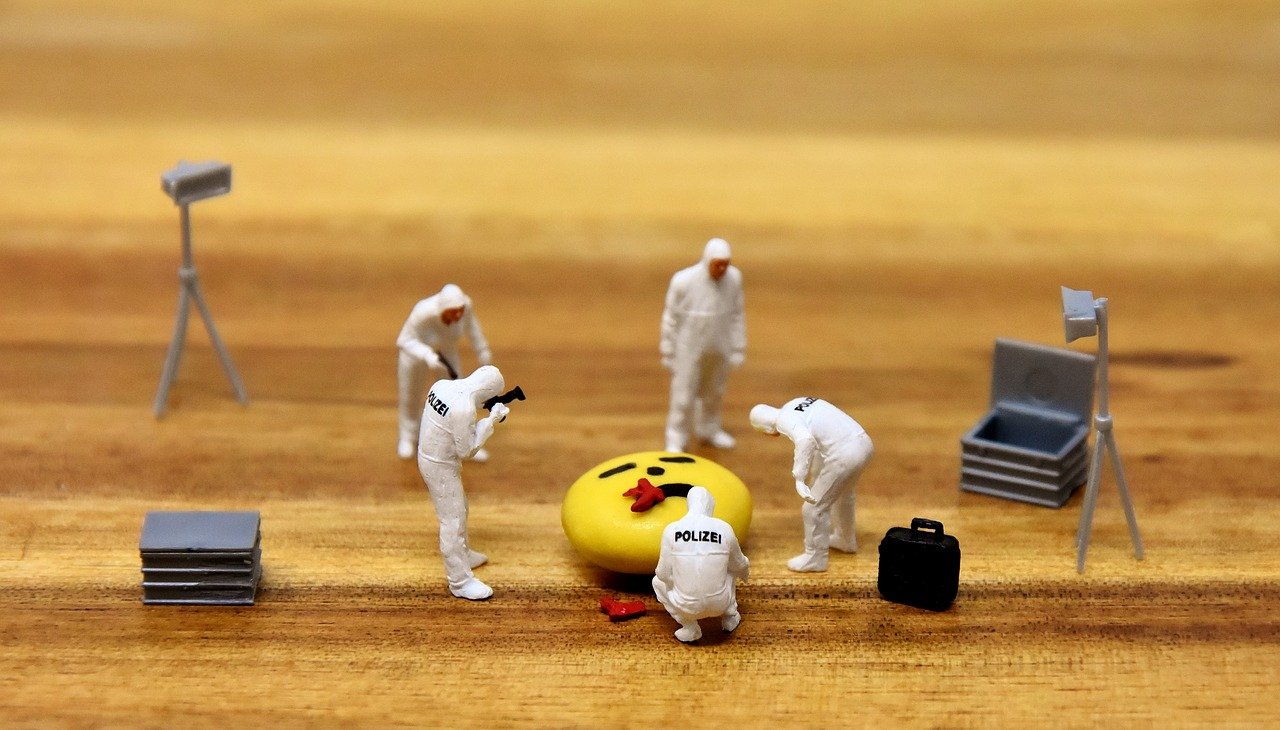 Post-Mortem Imaging
Imaging of deceased can offer important information about cause of the death and identity.
Forensic Human Identification
Identifying deceased or living individuals can benefit from dental and other imaging.
Disaster Victim Identification (DVI)
Modern DVI teams may use mobile CT units on location to speed up the process.
Suspected Physical Abuse (SPA)
Imaging of SPA of children or vulnerable adults is common practice in many hospitals.
Trafficking
Finding intracorporeal illegal substances often requires imaging of the suspect.
Age Assessment
Imaging is part of the age assessment of the asylum seekers who's age is unclear.
Forensic Archaeology
Imaging can be used to investigate archaeological findings such as mummified remains.
..and More!
Forensic radiographers work closely with police forces, forensic anthropologists, pathologists and other professionals.
The IAFR can offer you guidance, shared experience, networking, collective knowledge, training, education, group support, information, protocol development, procedures, and research opportunities.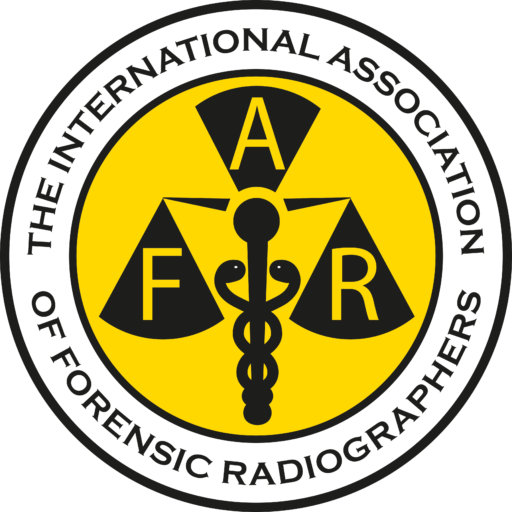 Full Member
Full membership of IAFR is open to any registered radiographer, radiologic technologist, and imaging technician with an interest in forensic medical imaging.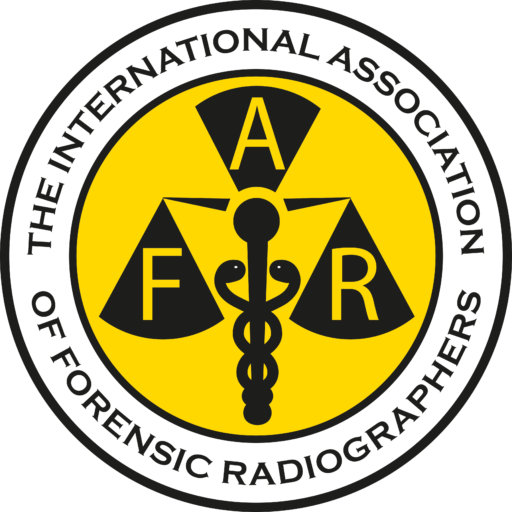 Associate Member
Associate membership is open to anyone with a professional interest in forensic medical imaging, this may include Doctors or Academic professionals. Associate Members will not have any voting rights at the annual general meeting.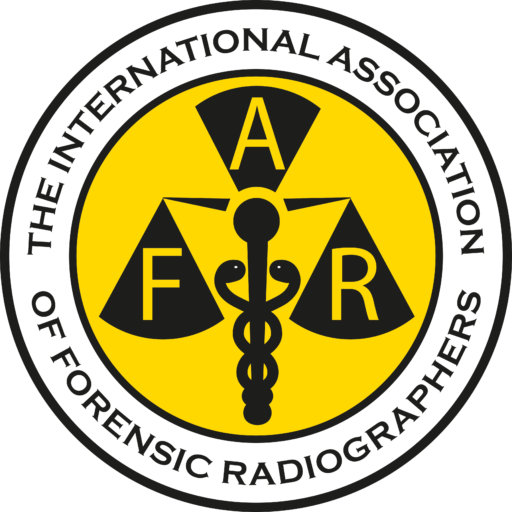 Student Member
Student Membership will be open to any student registered on an approved full-time course of education in radiography or radiologic technology leading to a qualification eligible for registration who has an interest in forensic medical imaging.
Support the work of IAFR and get official IAFR logo products! Our merchandise store has a wide variety of products from clothing to laptop skins, phone cases and water bottles.
Attend to our webinars and get a certificate of attendance! Webinars are accessible for members and non-members alike.
Missed a webinar that you wanted to attend? Fear not! You can access a number of webinar recordings.
Forensic Imaging is the first and only journal dedicated to all aspects of forensic imaging and its implications for forensic medicine.
Full members of IAFR receive online access to the Journal.
The IAFR works together with these national and international organisations: